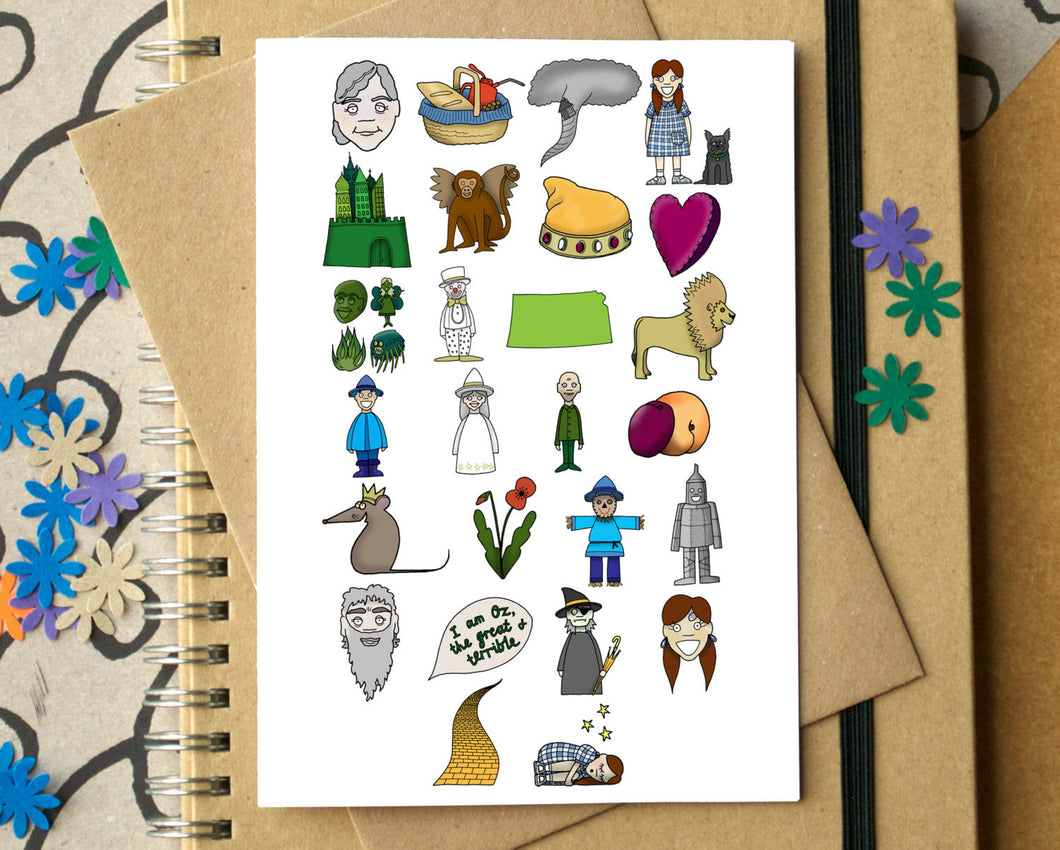 Wizard of Oz Alphabet Greetings Card
BeckaGriffin
A fabulous addition to my range of alphabets. This one is all about The Wizard of Oz, and has a suitably Oz-related image for each letter of the alphabet!
This would make a great birthday card for any Dorothy - or a fan of Oz.
The alphabet is based on the original 1900 L Frank Baum story, rather than the 1939 film, hence no ruby slippers or rainbows!
Printed from my original illustration which I coloured digitally.
Full list on the reverse; blank inside. Printed from my original illustration onto a textured white card.
Size approx 148mm x 105mm; brown envelope slightly larger.
If you're stuck for time, and you'd like me to handwrite your card and send it to your recipient directly for you then please add both the card and this listing to your basket.
Also available as a print.