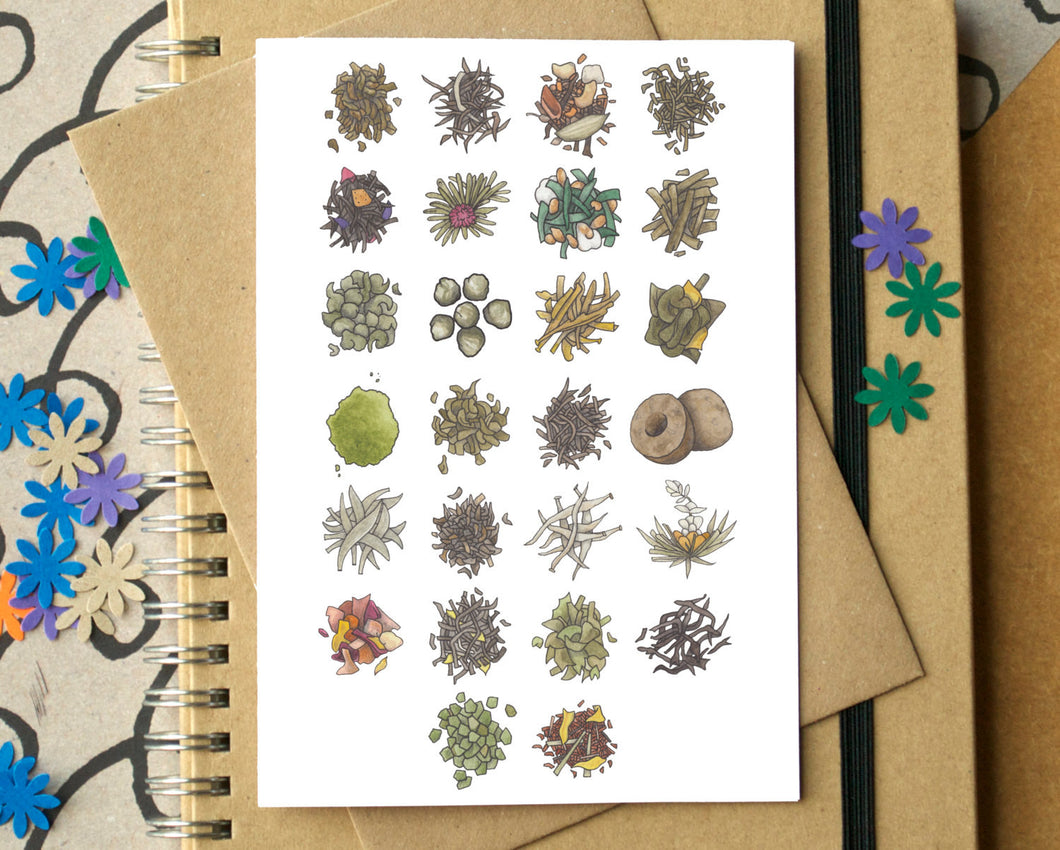 Tea Alphabet Greetings Card
BeckaGriffin
A greetings card featuring an entire alphabet of beautiful loose leaf teas.
I drew each little image by hand and then coloured them using watercolour paint.
The alphabet was created in conjunction with fellow small business Post Tea.
Full listing on the reverse; blank inside. The card is printed on a lovely textured white cardstock.
Size approx 148mm x 105mm; envelope slightly larger.
If you're stuck for time, and you'd like me to handwrite your card and send it to your recipient directly for you then please add both the card and this listing to your basket.