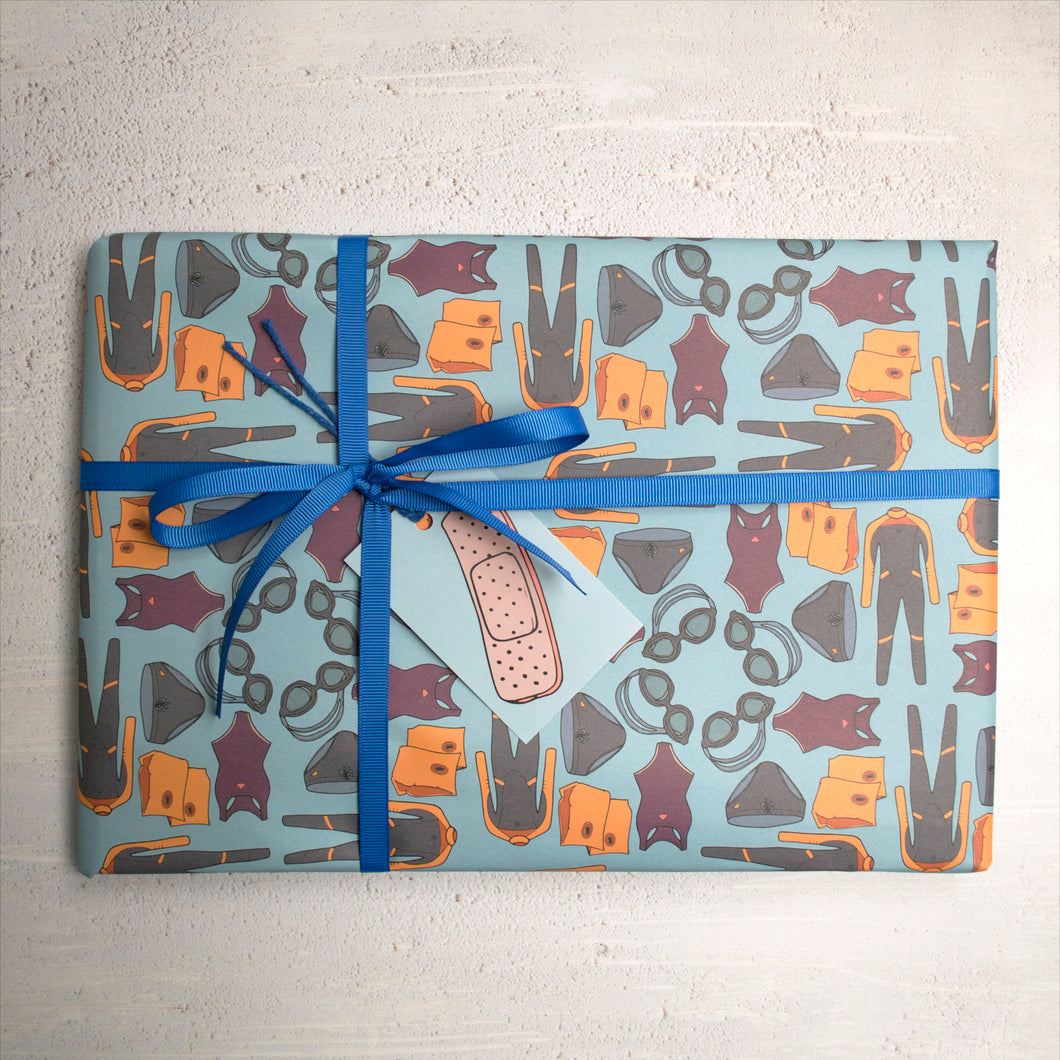 Swimming Wrapping Paper
BeckaGriffin
Swimming wrapping paper - the perfect touch to any gift for a keen swimmer.

Ideal for an outdoor swimmer, a swimming teacher, or someone who just enjoys a casual weekly dip.

I love swimming - any excuse to get in the water.  I go a few times a week, and I absolutely love freshwater wild swimming - that's my happiest time!

The images are taken from my Swimming Alphabet, and were all drawn by hand then coloured digitally.  They were added to a repeat pattern over a blue background.  The images include a wetsuit, some goggles, a swimming costume, some trunks and some armbands.  The gift tags feature a little pink plaster (often found floating in my local swimming pool, urgh)!

Sheets are folded and carefully packed in a hardback envelope to post to you.  You can choose packs of two, four, eight or sixteen sheets and matching "plaster" tags.

Each sheet of 100gsm matt-finish wrapping paper measures 50 x 70cm; gift tags are 5.5 x 8.5cm.

Ribbon is not included.