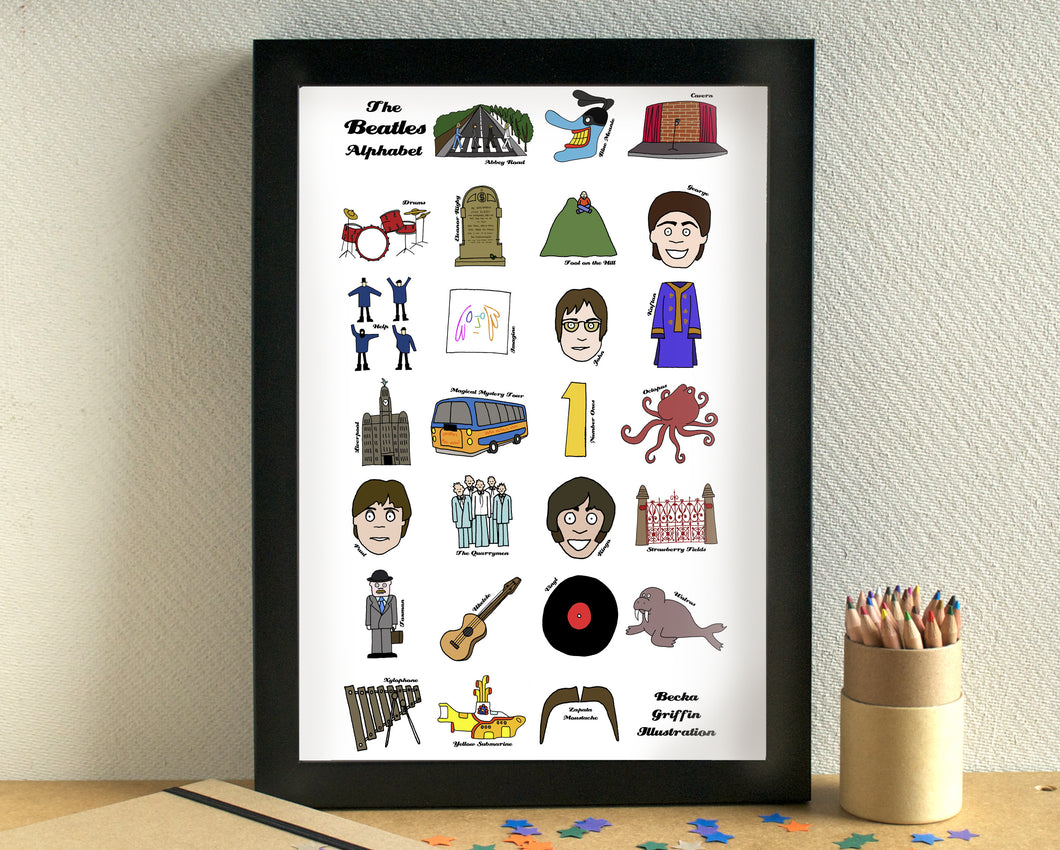 Beatles Alphabet Art Print - can be personalised
BeckaGriffin
Regular price £15.00 Sale
A print of an entire alphabet of The Beatles!  From the iconic Abbey Road to the distinguishable Zapata Moustache, including highlights such as "Help" and "Strawberry Fields".

I drew each little image by hand and then coloured them digitally.  Each image is labelled in case you can't guess what it is!  This image was created in Liverpool, the home of The Beatles.

The standard print is approx 210mm x 300mm and fits into any off the shelf A4 sized frame.  The large print is approx 300mm x 420mm and will fit into an A3 frame. You can choose to add a single line of text to the bottom of your print if you wish to personalise it.

It's printed digitally onto high quality archival paper which will not fade or discolour.  It will arrive unframed, in a hardbacked envelope (large prints will be rolled in a tube).
Please note that the frame is not included.