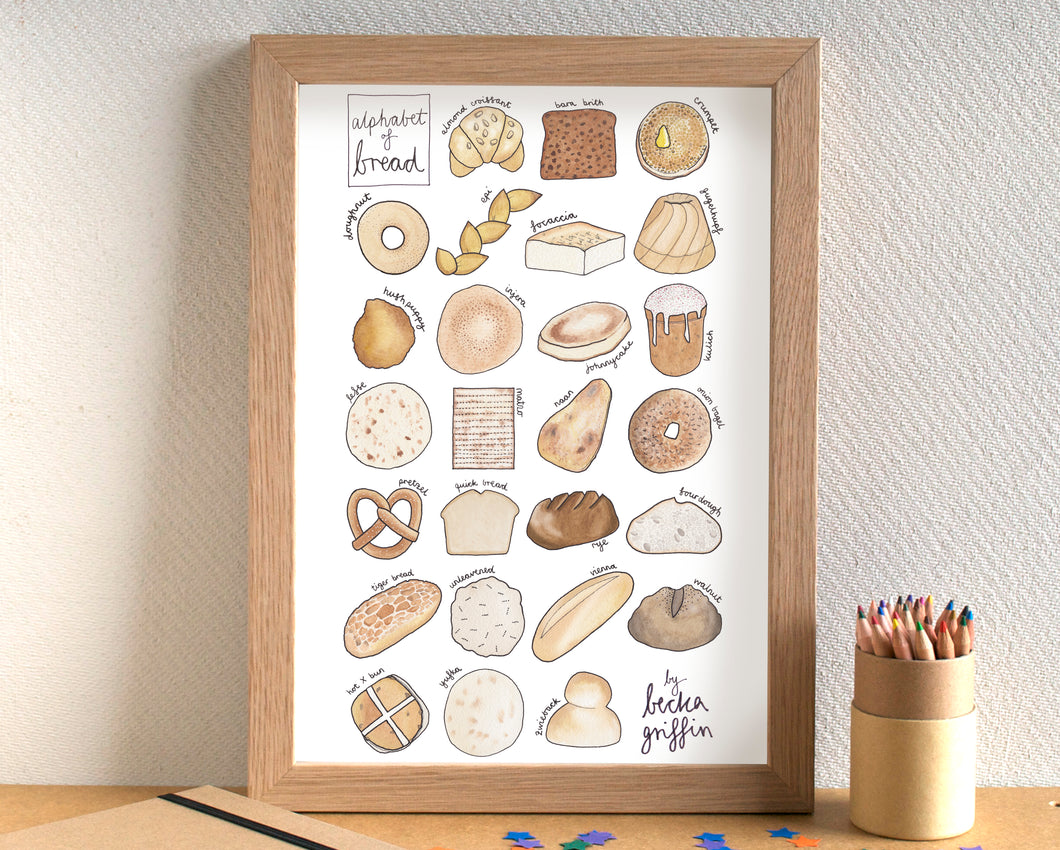 Bread Alphabet Art Print
BeckaGriffin
Regular price £25.00 Sale
A print of an entire alphabet of delicious bread and bakery products.

This would make the perfect gift for anyone who's a keen baker or food-lover, and great for children too!  It's look great on any kitchen wall.

This print features a little image for each letter of the alphabet, each of which is labelled (just in case you can't guess them)! It's printed from an original image; I drew each little picture by hand and coloured them by hand using watercolour paint.
The standard print is approx 210mm x 300mm and fits into any off the shelf A4 sized frame.  The large print is approx 300mm x 420mm and will fit into an A3 frame.
It's printed digitally onto high quality archival paper which will not fade or discolour. It will arrive unframed, in a hardbacked envelope (large prints will be rolled in a tube).
Please note, frame is not included.